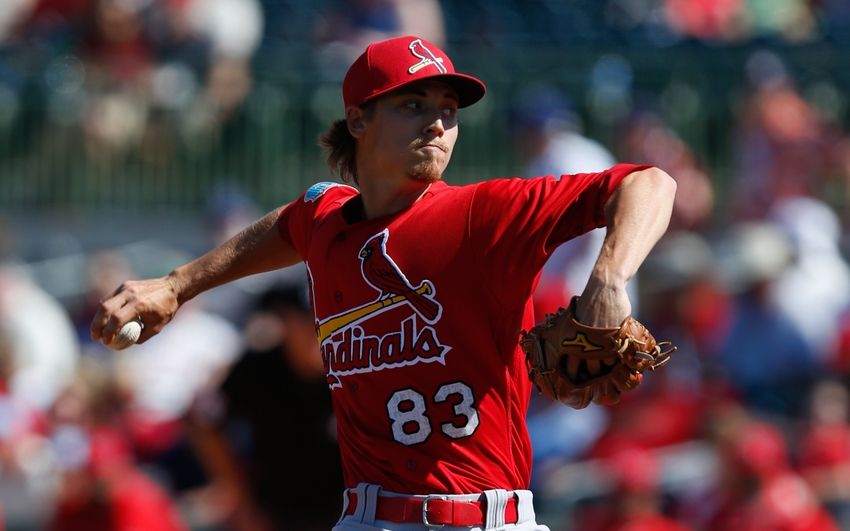 The St. Louis Cardinals have always produced strong homegrown talent, and a trio of pitchers are coming to continue that tradition.
The 
St. Louis Cardinals
 are one of the most successful teams in Major League Baseball history, arguably the National League's most consistently successful. The Cards have reached the MLB postseason a dozen times already in this new century. They have been World Series champions 11 times in the modern era, including in both 2006 and 2011.
One of the hallmarks of the organization has been the ability to develop and bring to the big leagues some great starting pitchers. From 
Dizzy Dean
 in the 1930s to 
Bob Gibson
 in the 1960s to 
Adam Wainwright
 in recent years, outstanding homegrown starting pitching has helped lead the way to World Series glory.
The Cardinals missed out on the postseason in a 2016 season that saw the club finish 86-76. After winning the NL Central Division crown in three straight seasons, the Cards finished in second place this year, a distant 17.5 games behind the eventual World Series champion Chicago Cubs.
The team wasn't far off from a return to the MLB playoffs, however. They finished just one game behind both the New York Mets and San Francisco Giants for an NL Wild Card berth.
One of the problems keeping the Cardinals from regular season success this year was the pitching.