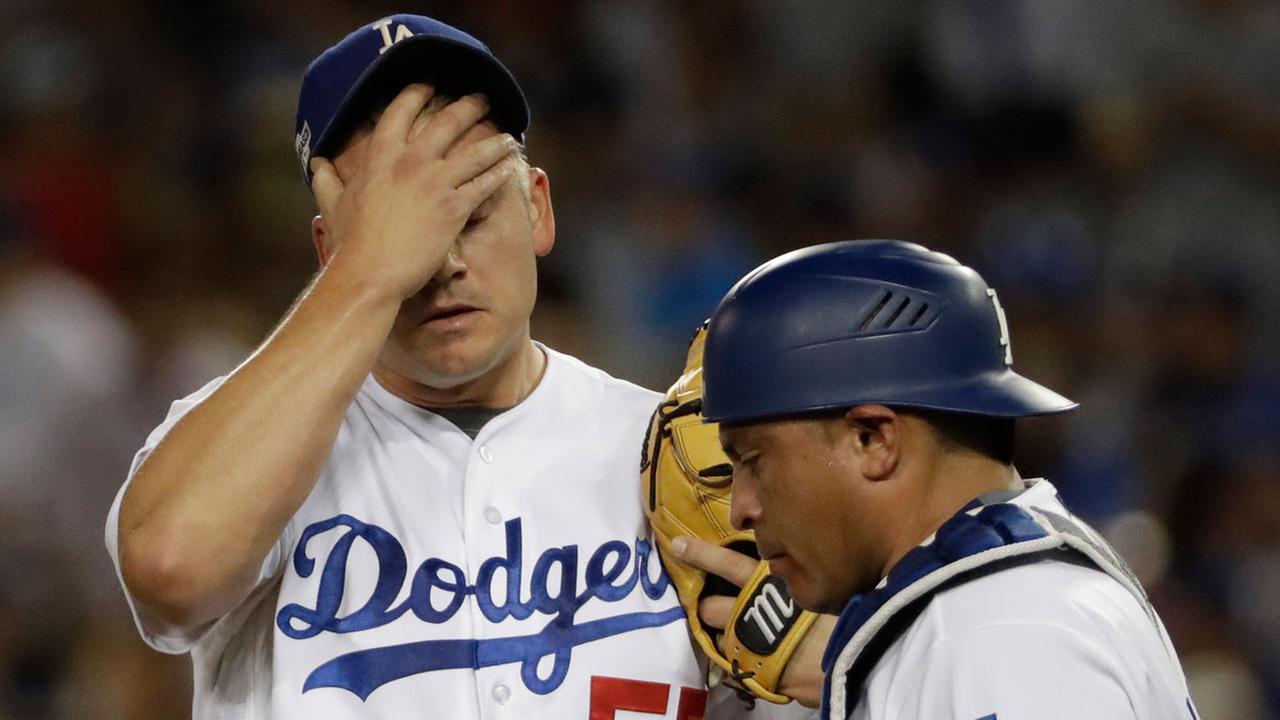 The Los Angeles Dodgers were bombed in the pivotal Game Five of the NLCS by the Chicago Cubs last night, and a former Phillies World Series hero surrendered the key blow.
By this point in the 2016 MLB postseason, fans of the Philadelphia Phillies already know that one of the subplots involves a handful of their former heroes who are now wearing Dodger blue.
Chase Utley, Carlos Ruiz and Joe Blanton were all key performers at this time eight years ago as the Fightin' Phils fought their way to the franchise' second-ever World Series crown.
All three were eventually traded to the Dodgers. Utley went in August of 2015, and Ruiz this past August.
Blanton took a bit more of a circuitous route to this NLCS appearance. He was dealt by the Phils to the Dodgers back in August of 2012.
Over the next four years, Blanton bounced around four more organizations before signing back with the Dodgers this past January.
Reinvented as a relief pitcher, Blanton proved a revelation on the mound this season, appearing in a career-high 75 games for Los Angeles.
Blanton's numbers: 2.48 ERA, 1.013 WHIP, just 55 hits allowed over 80 innings pitched with an 80/26 K:BB ratio.